All-in-one full service SaaS platform
Global payments, sales taxes, subscriptions, invoicing, affiliate management
all in one place
Expand your SaaS, software, or digital product business, while we do your payment processing, automated sales tax collection and submission, affiliate marketing management, subscription management, and fraud prevention.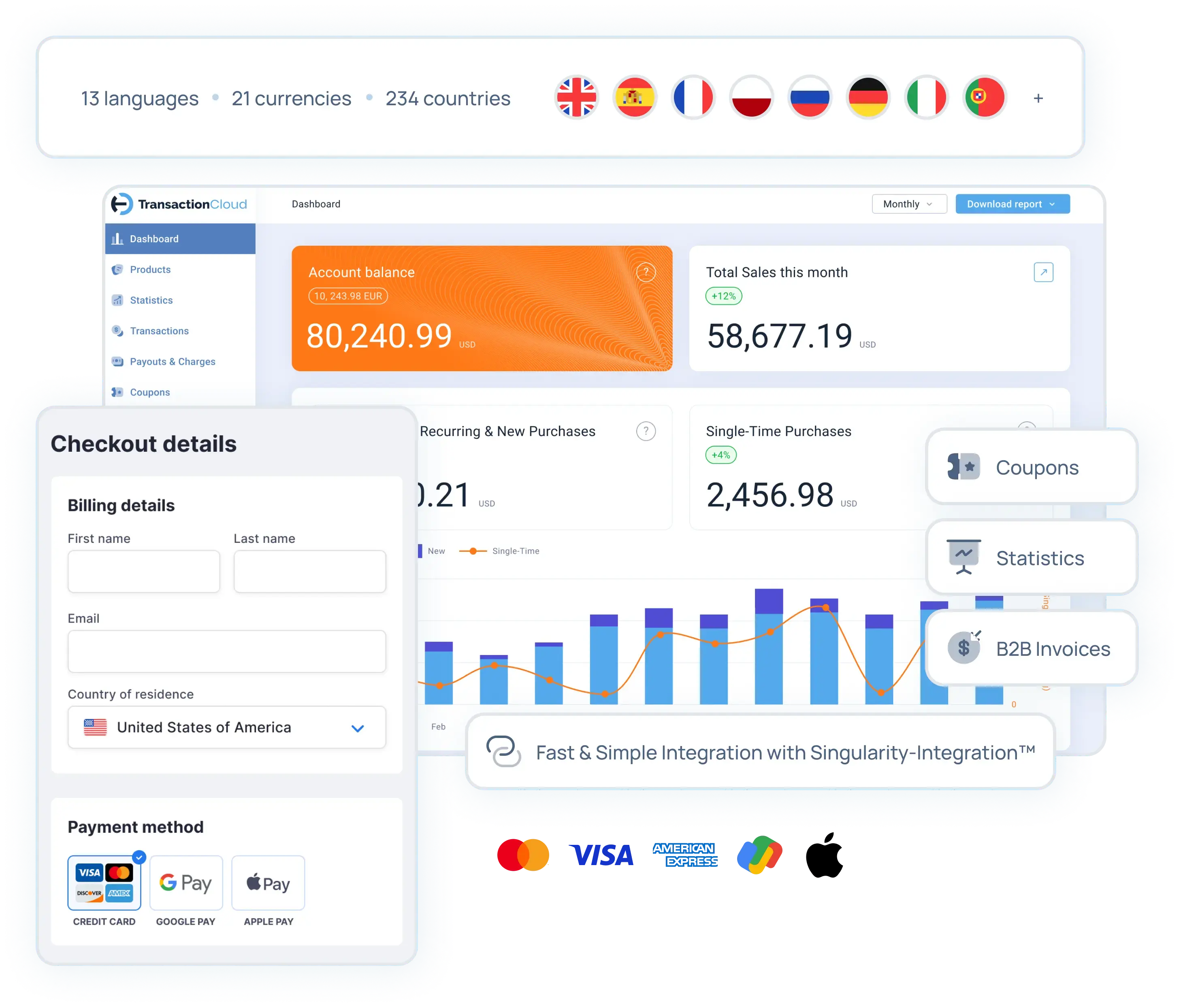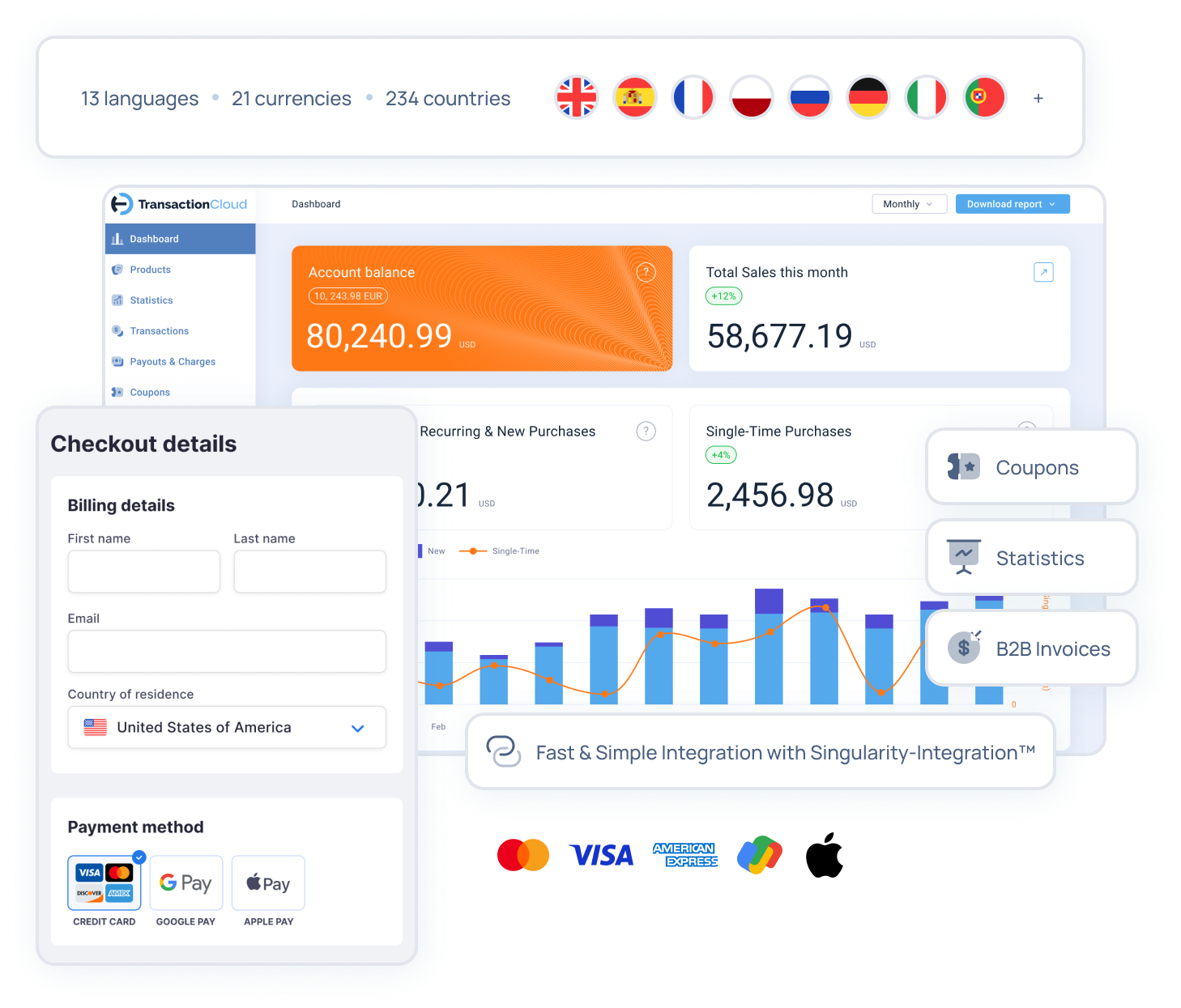 What is transaction cloud?
All-in-one, full-service solution for SaaS payment management
Payment Processing
Increase conversion rate via the seamless localized checkout page with your custom branding. We provide your buyers with the convenience of a variety of secure payment methods in order to expedite their purchases. Popular payment methods as below are available: Mastercard, Visa, American Express, Discover, JCB, China Union Pay, Hipercard, Nativa, Argencard, Tarjeta, Elo, Cencosud, Cabal,Naranja, PayPal, Apple Pay, Google Pay
Global Taxes Compliance
Grow your business, reduce your tax liability, and reduce the cost of tax compliance with our seller/merchant of record model. We ensure full global compliance with sales taxes (VAT, GST, HST, QST, PST) and corporate income taxes making your business cost-efficient and attractive to your customers, employees, and investors.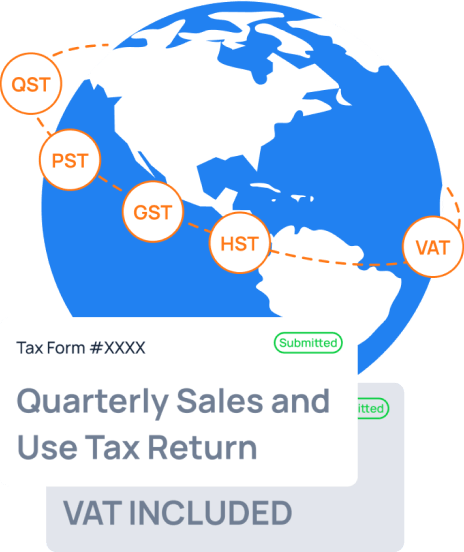 Affiliate Marketing
Rapidly scale your business by onboarding, tracking, managing, and paying affiliates automatically without any additional administrative, and accounting costs. Affiliate marketing is a default feature of our platform so there is no need to separately integrate, perform accounting and pay affiliates; it is fully automatic!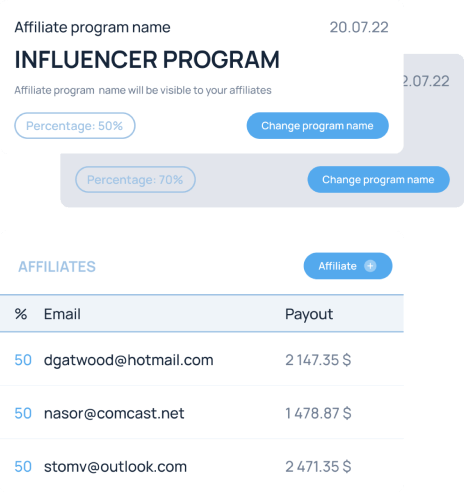 Subscription Management
Our flexible subscription management system manages buyer's entire life cycle, all the way from activation, to upgrades, renewals, dunning, or refunds. Create your plans, set up localized prices, free trials, and even coupons! Charge customers with recurring & one-time payments, send invoices and personal notifications.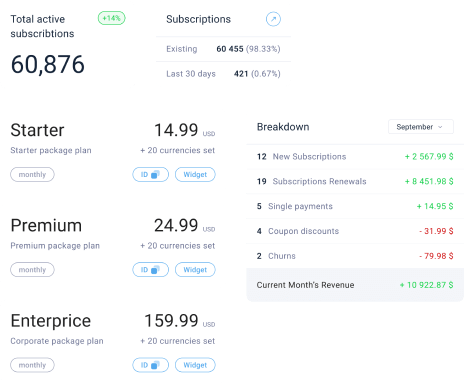 Fraud Prevention & Privacy
Fraud Prevention & Privacy
With the power of AI and real-time fraud detection capability, reduce your direct and indirect costs related to fraud. With our PCI-DSS and GDPR-certified infrastructure, customers' data is securely transported and stored while providing your customers with the confidence they are looking for while making the purchase.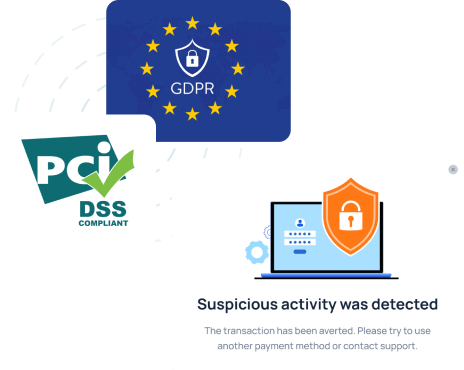 Singularity Integration
Integrate, test, and go live with our platform within hours using only one developer! Unlike other platforms, there are no multiple services to sign-up, integrate, test, and maintain. Our innovative and robust Singularity-Integration™ architecture saves valuable resources during integration and over the long run. It can also reduce your liability in an unfortunate situation such as a data breach.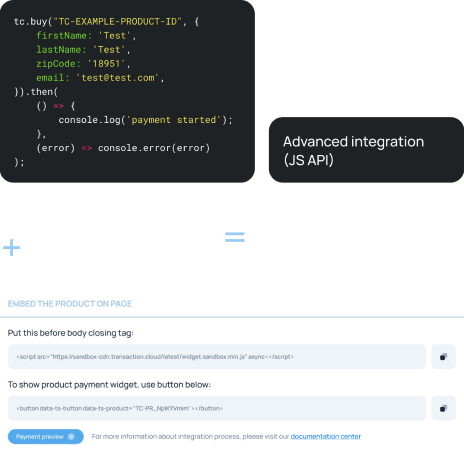 Key Data For Business Growth
Key Data For Business Growth
Take data-driven decisions based on automatically delivered data such as MRR, LTV, Churn, and MRC. Utilize the global experience of our business analyst team to gain valuable insights and make informed decisions to scale your business.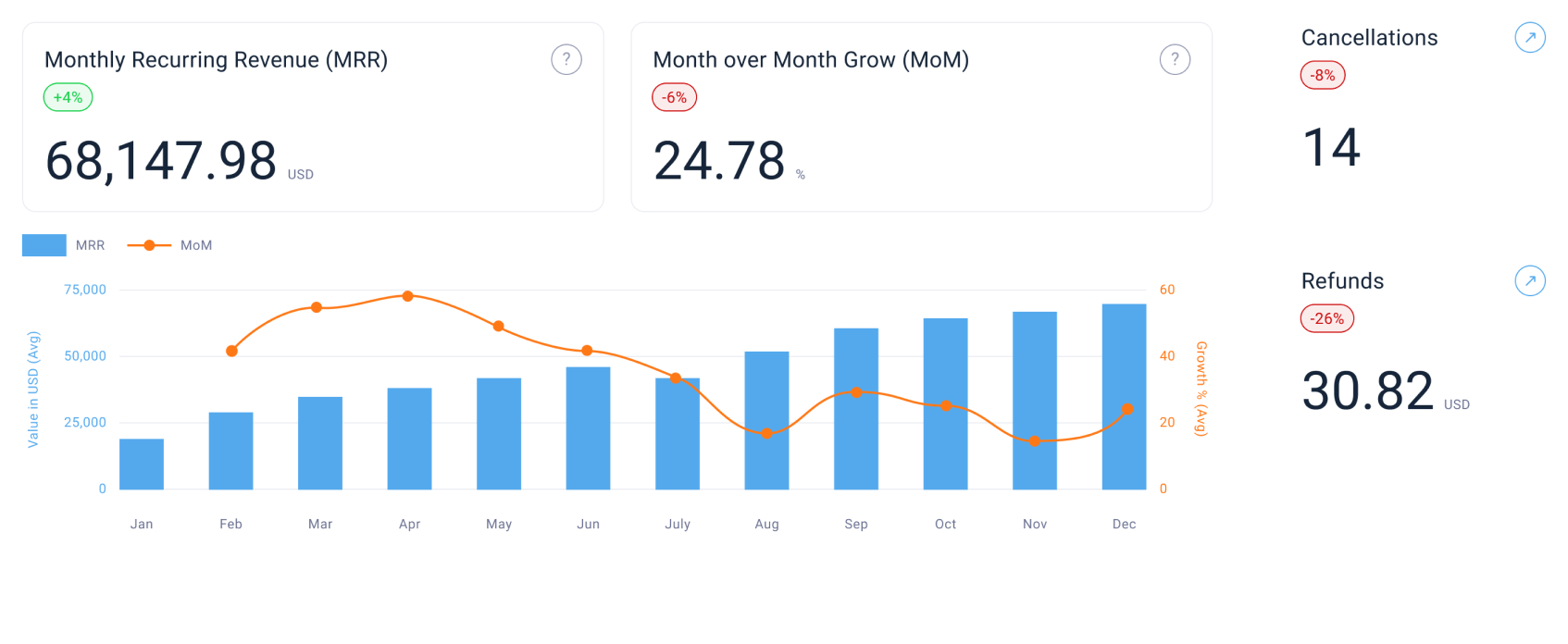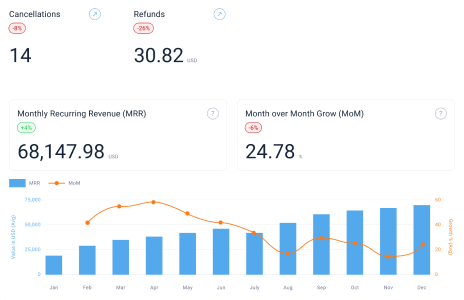 Articles & Media
News Coverage
Why we are better?
Our pricing is transparent
4.9% + 0.49¢
per transaction
Transaction Cloud includes everything you need for headache-free SaaS business:
Localized checkout with your branding
Seamless cross-border payment experience
Subscription management
Global sales & income tax compliance
Fraud & Risk management
GDPR & EU-US Privacy Shield compliance
Affiliate Marketing: automatic tracking, management & payouts.
Key marketing data for the business growth
No monthly fee, pay only for transactions
Custom package
Contact us to create a custom package to suit your business needs.
All benefits of TransactionCloud services
Fee based on your sales & business age
Custom code solutions and special features for your unique use case
Assistance in onboarding and integration
Start-Up package
For high potential start-ups we offer a discounted Start-up package. Discounted fees from Start-up package never expire, giving you plenty of time to develop, market your product, and scale your business.
3 %
For sales between $10k - $20k
Team up for success
At Transaction Cloud, we believe in the power of partnerships
By teaming up with us as the leading Ecommerce platform for SaaS, you will be able to earn monetary or non-monetary benefits in perpetuity. We are truly convinced that good partner connections are something both parties will benefit and grow from, and it is a way to build long term sustainable growth. Get in touch for a tailor-made partner agreement that suits you and your business.
Become Affiliate
Our infrastructure partners:



Ready to get started?
Explore TransactionCloud or create an account instantly. Contact us to design a custom package for your business.